Post by Atreju on Nov 3, 2018 15:54:38 GMT
To be honest, I looked very interested towards Infinity for a long time now. The models are superfine and detailed and dynamic, but especially the terrain building was something I was really interrested in. Although I didn't like the game mechanics when I had one or two testgames back in the days.
But as it wents, I discussed this with a friend who plays Infinity, and I was like: "Well, let me have a look at the mini range again". Somehow, the JSA as a part of Yu Jing interested me the most, both because the many references to japanese pop culture and the actual culture and language as well. Therefore, I told him: "I think if I ever start, it will be the JSA." And just the next day, the new JSA starter box was announced and that they where about to become an army of their own. Well, that's a sign...
And so, the first time in my entire hobby life, I was buying something else. Apart from the proxys for the Akkyshan, of course, but they are to be used in Confrontation anyway, so...
So it didn't took long until this box arrived: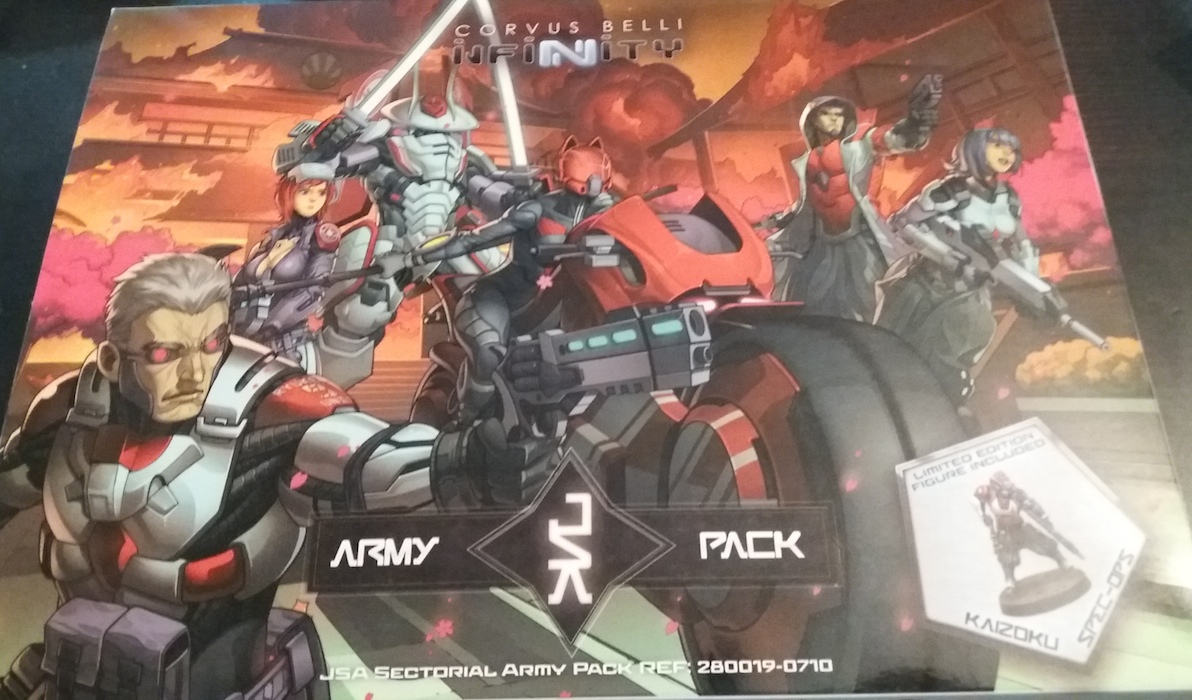 But before that, I went to the local shop and bought the Ninjas and a Domaru Butai to get my first experiences.
The cast, the details, the dynamics - just wow. But I also had terrible troubles with some mold rest on the miniatures, which led to quite huge gaps or, even worse, have been on important other parts.
I looked for a colour scheme and found this.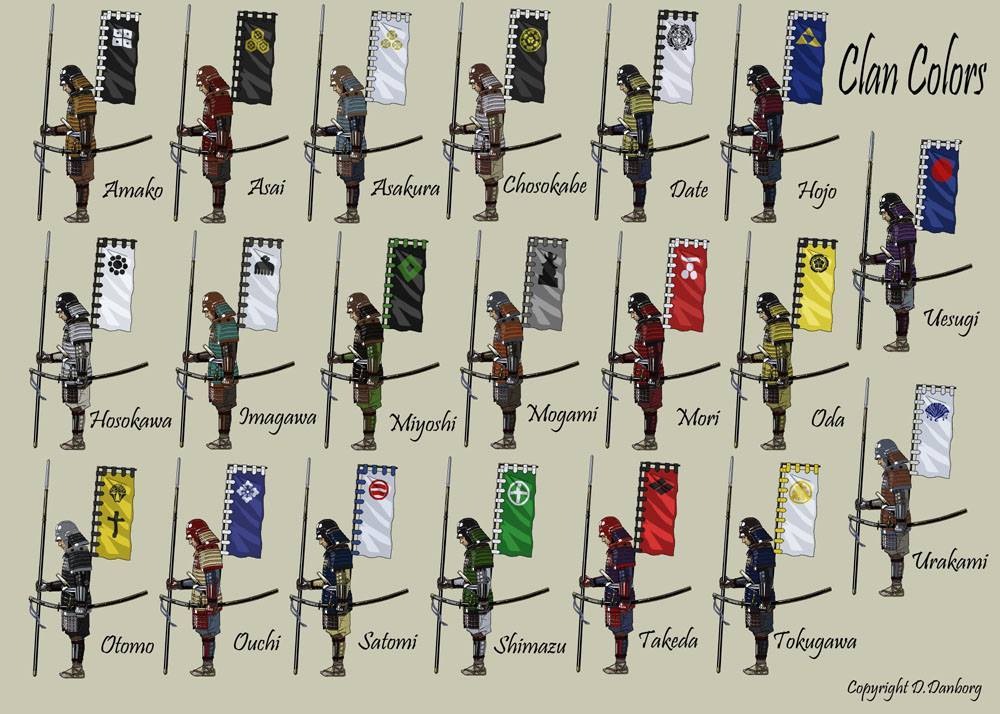 I decide to went with something similar to the Shimazu (last line, in the middle), therefore light grey armour, almost white, and green.
So the ninjas went from this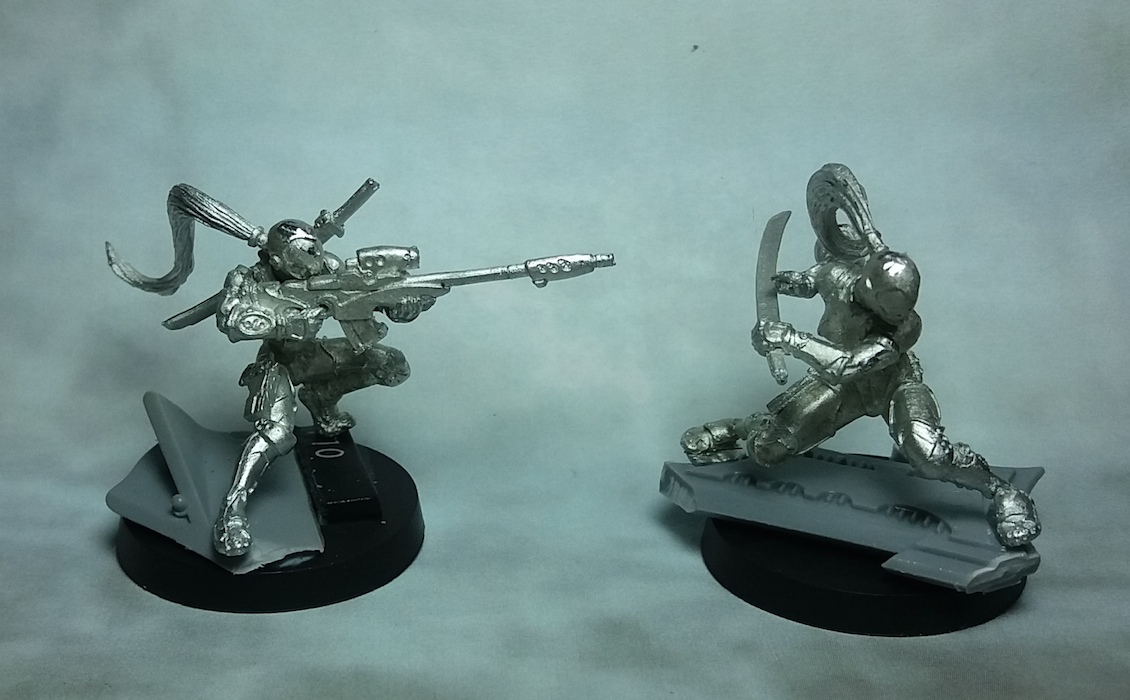 over this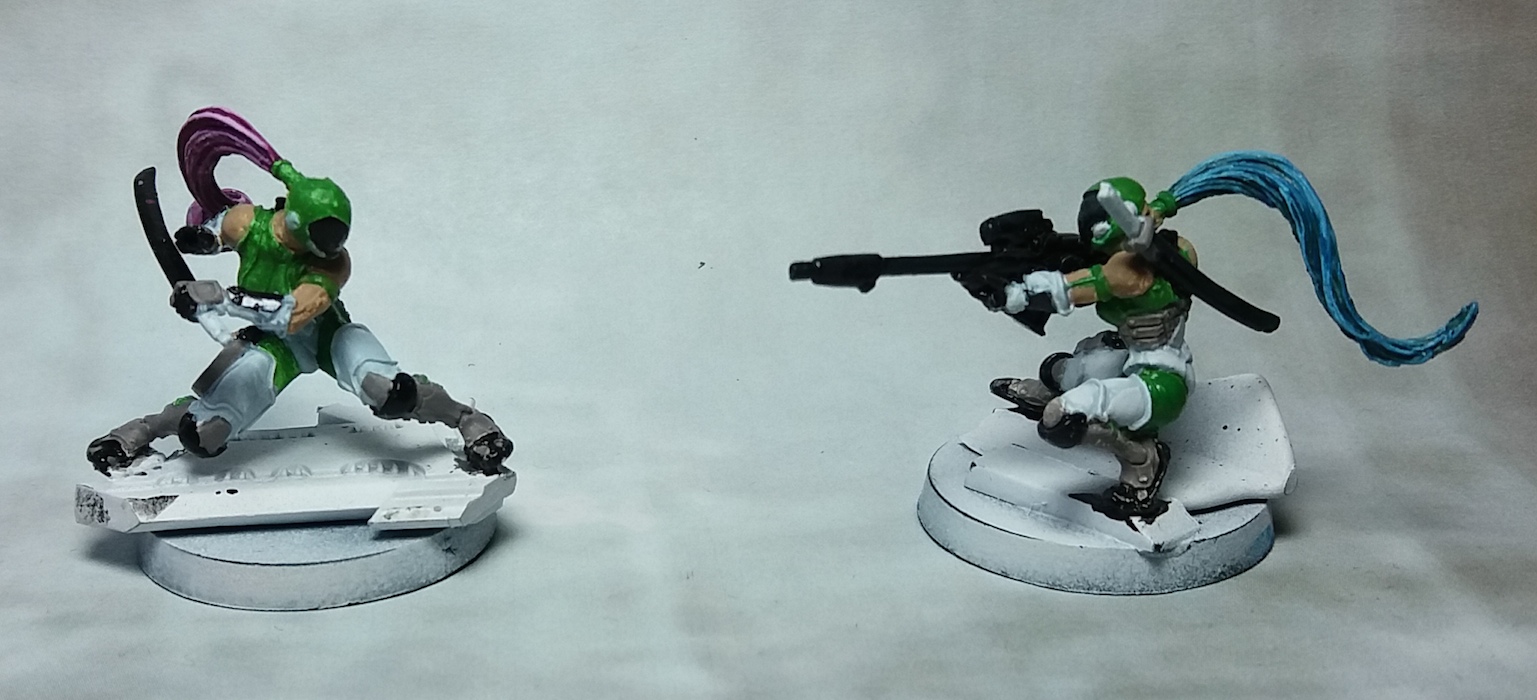 to this, my first finished model for this game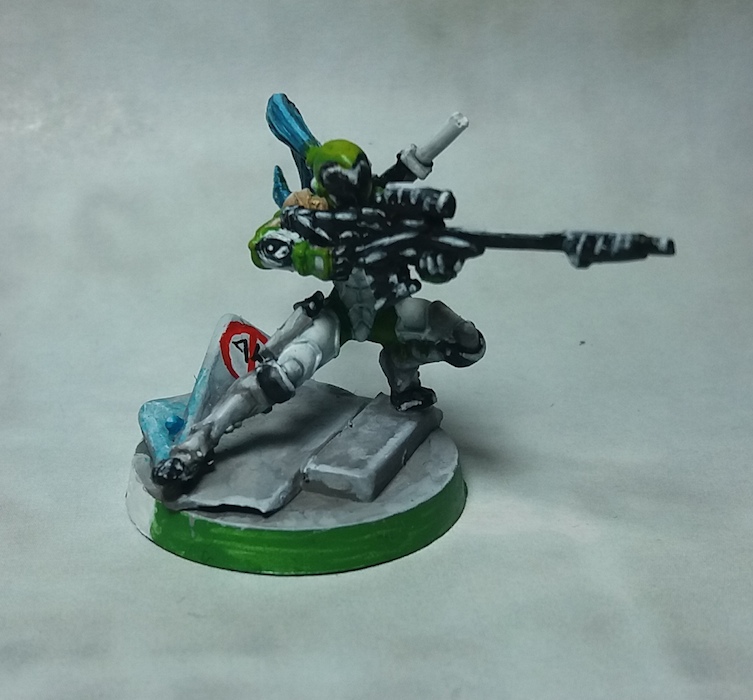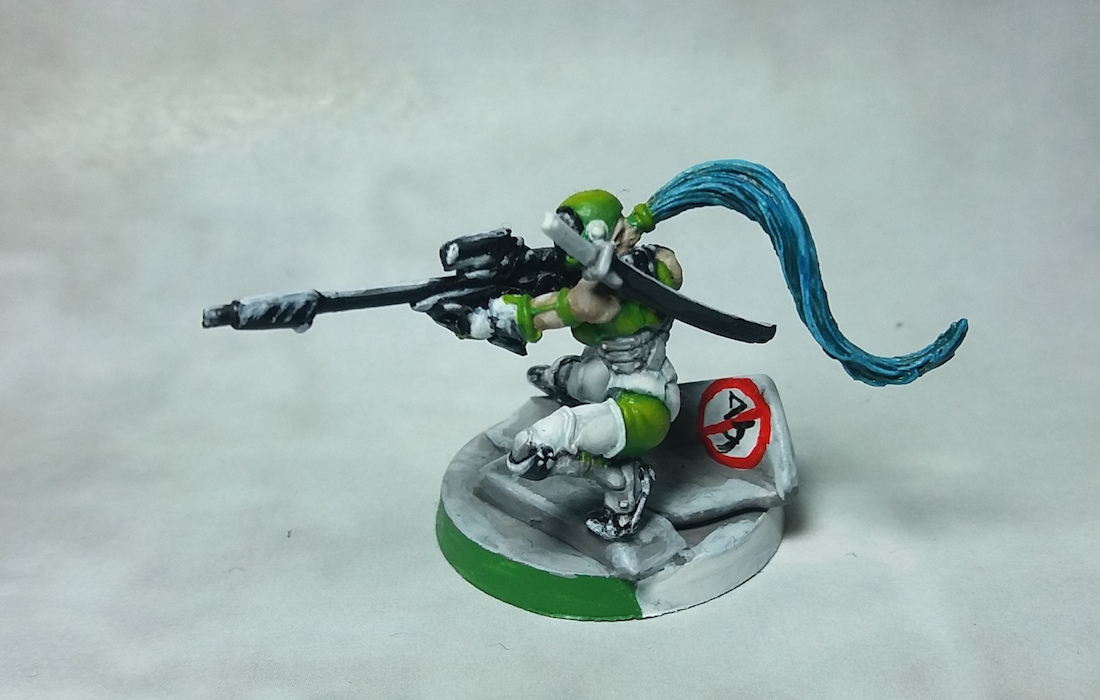 I struggled a bit with the more finer details and the edge highlighting, but in the end, it was ok for me.
Then the box arrived.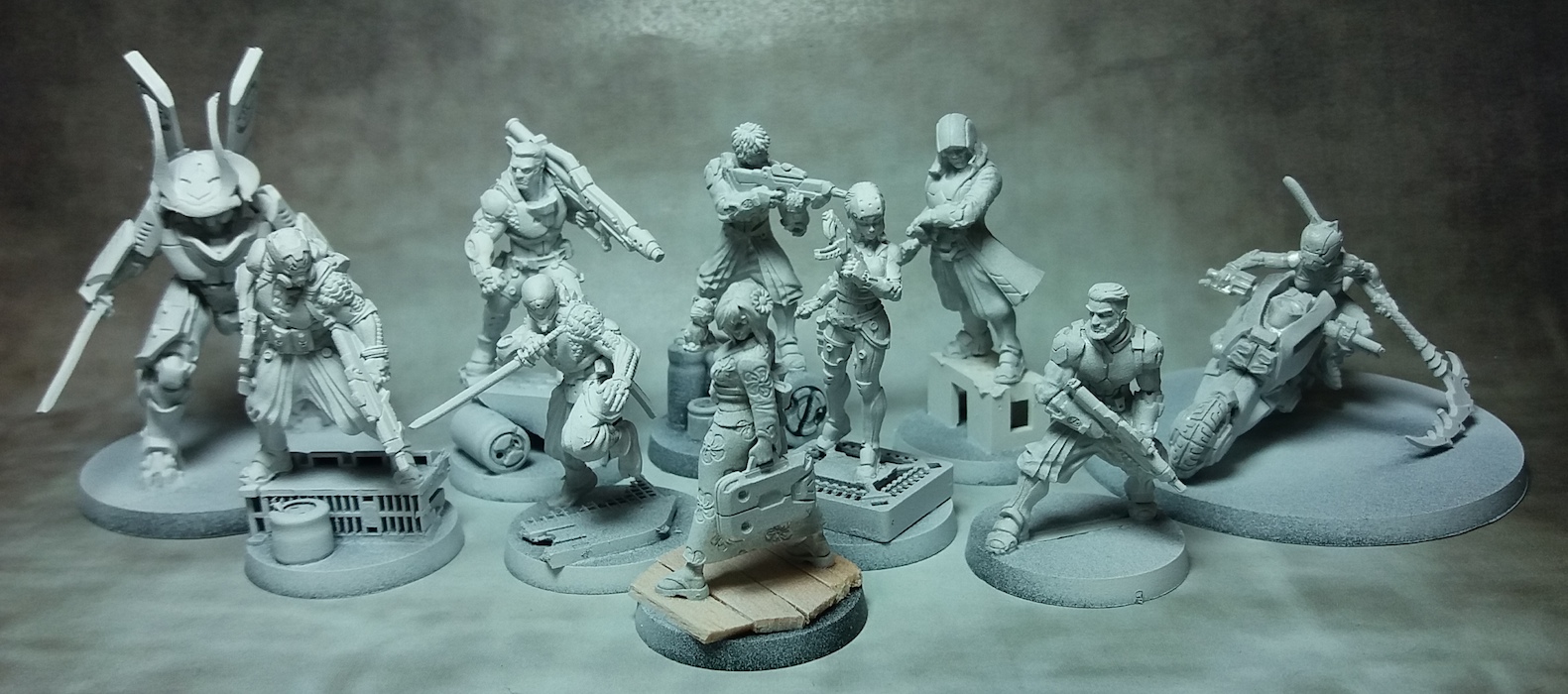 And there was more painting.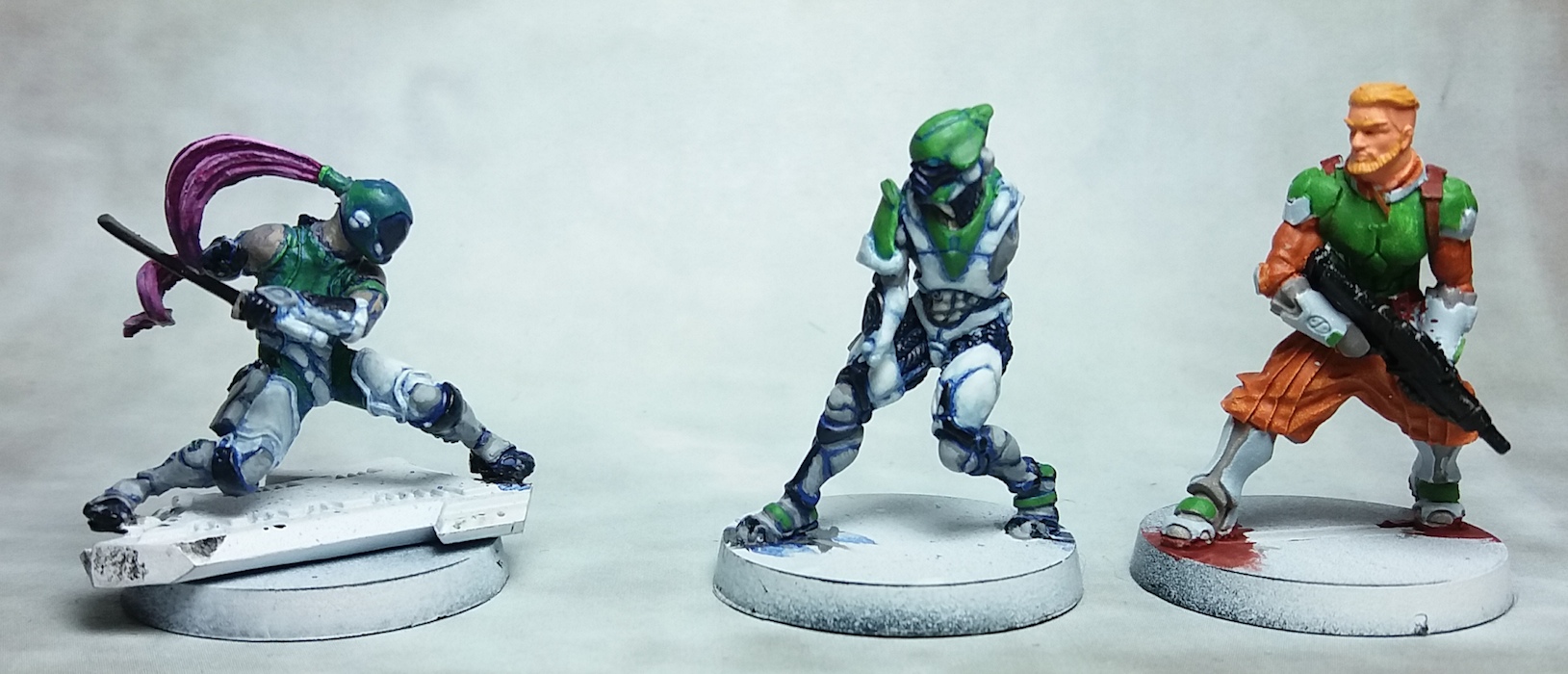 For the second Ninja and the Domaru Butai, I used a blue wash for the armour and the green parts, and I like it way better than before.
Then it came to a halt, mostly because I needed finer brushes, some green stuff for the gaps and other magnets for the bases. And Confrontation will still be my number one priority in painting.
But the stuff finally arrived and I'm ready for some more JSA painting action.
And as mentioned, the thing that interests me the most, is building terrain. So I started with a liquor store.
I decided to have all my buildings playable.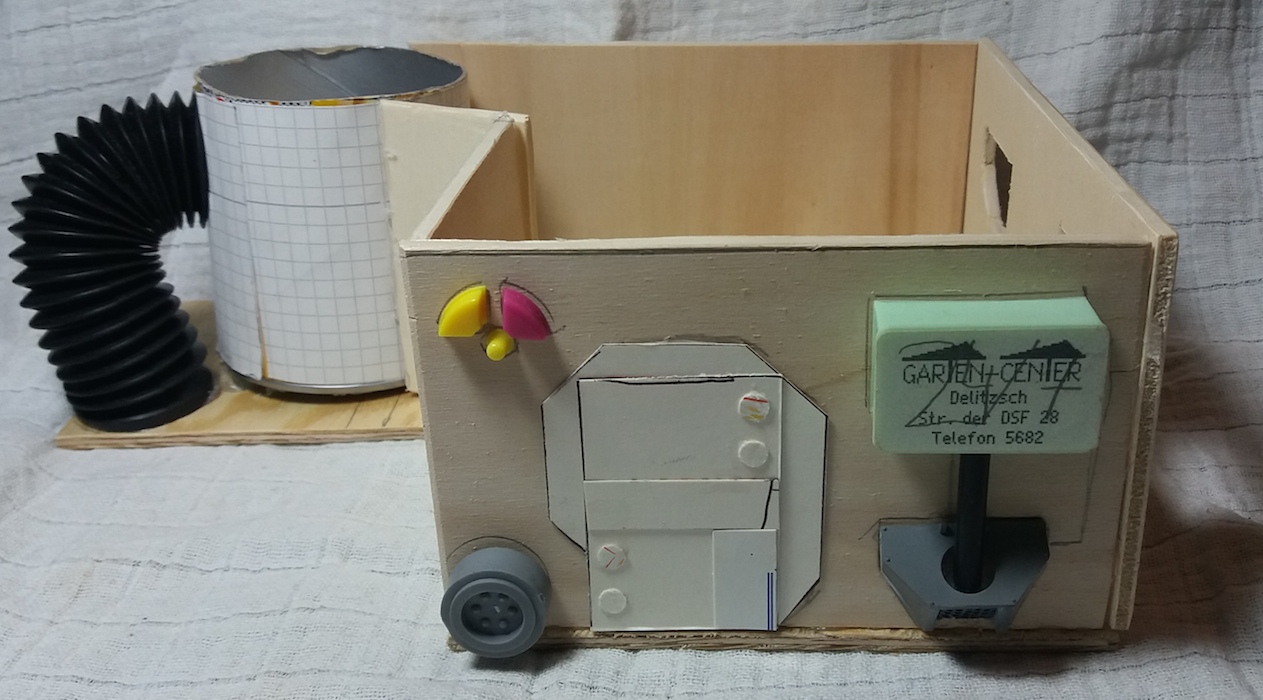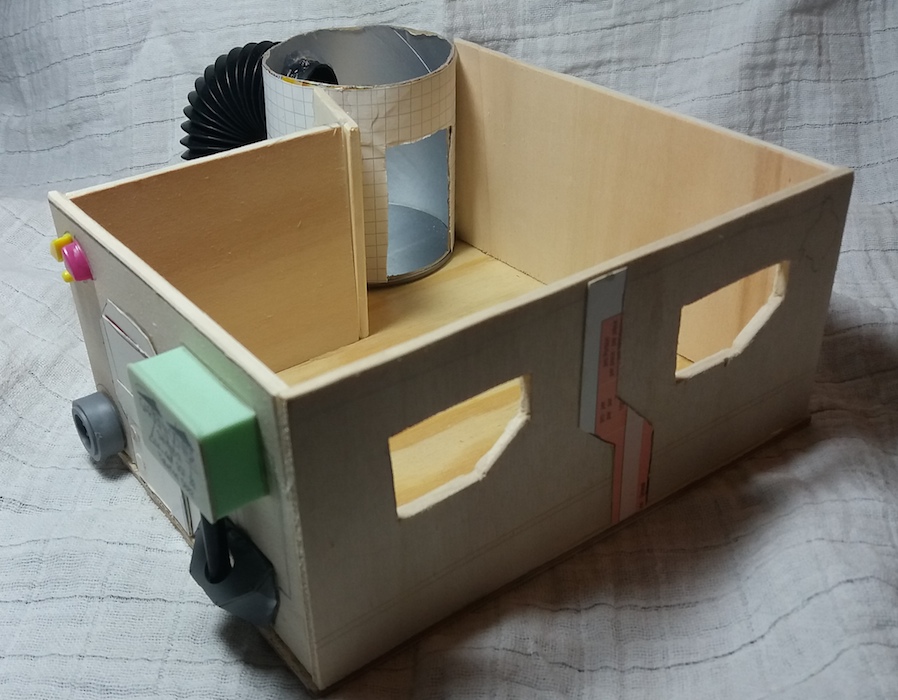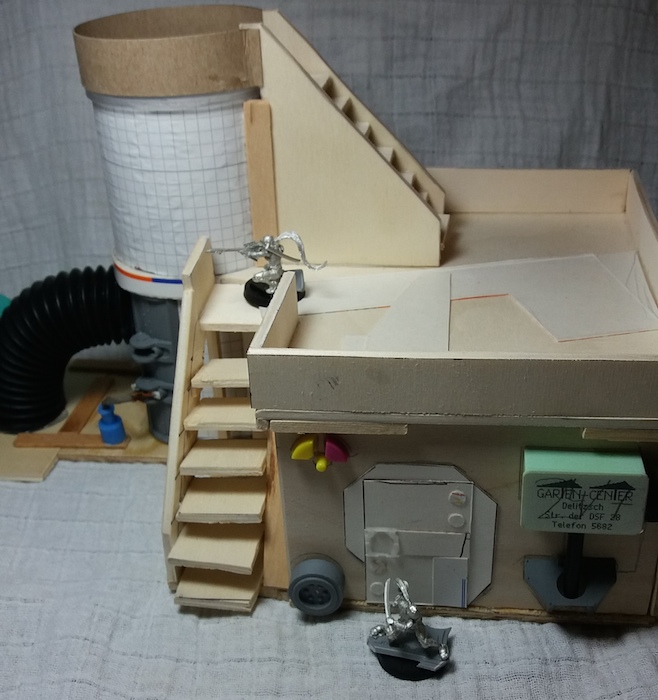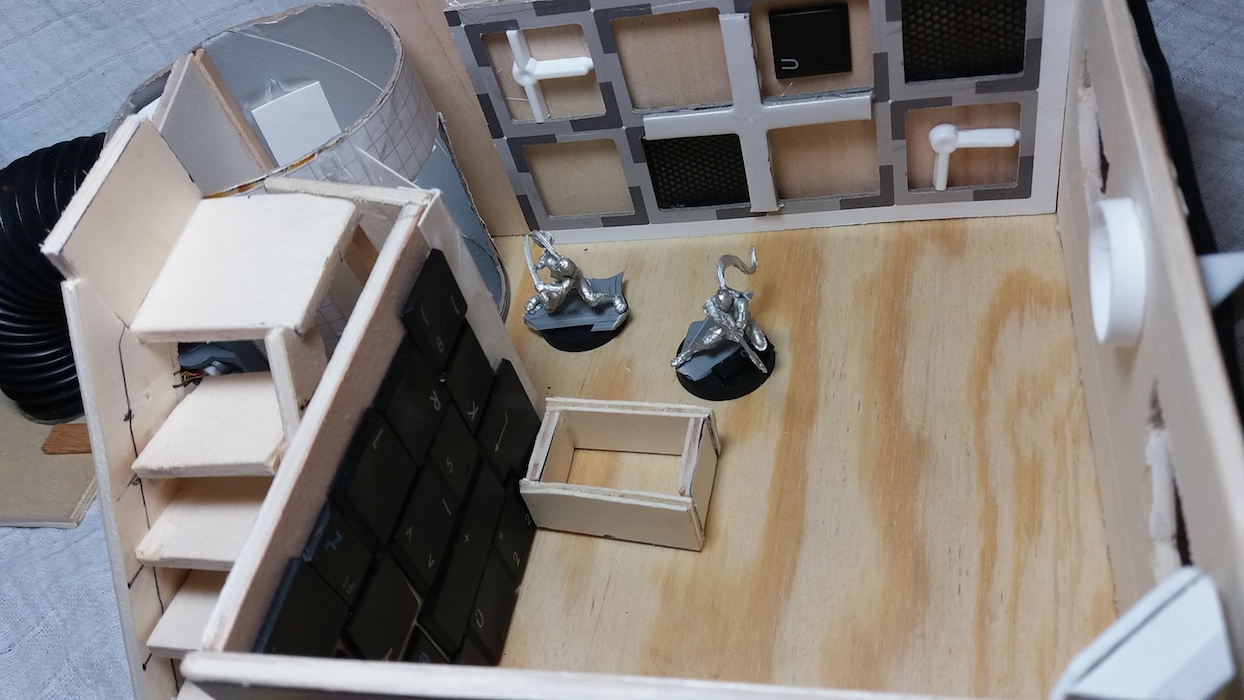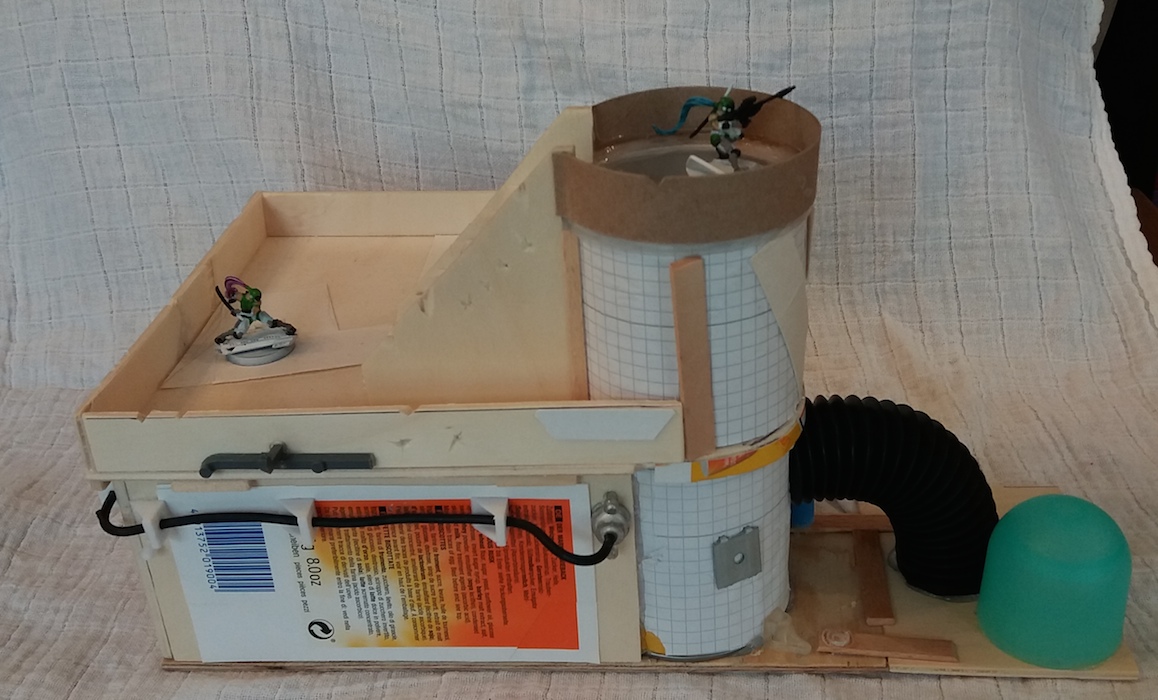 The keys left next to the counter will have the offers and what's available.
For the paint, I got a good advice from a german board: Priming with grey spray can, than black from below and white from above for some natural lights and highlights. After that, adding some washes and edge highlights with an acryl pencil in white and black. Here is the shop after spraying.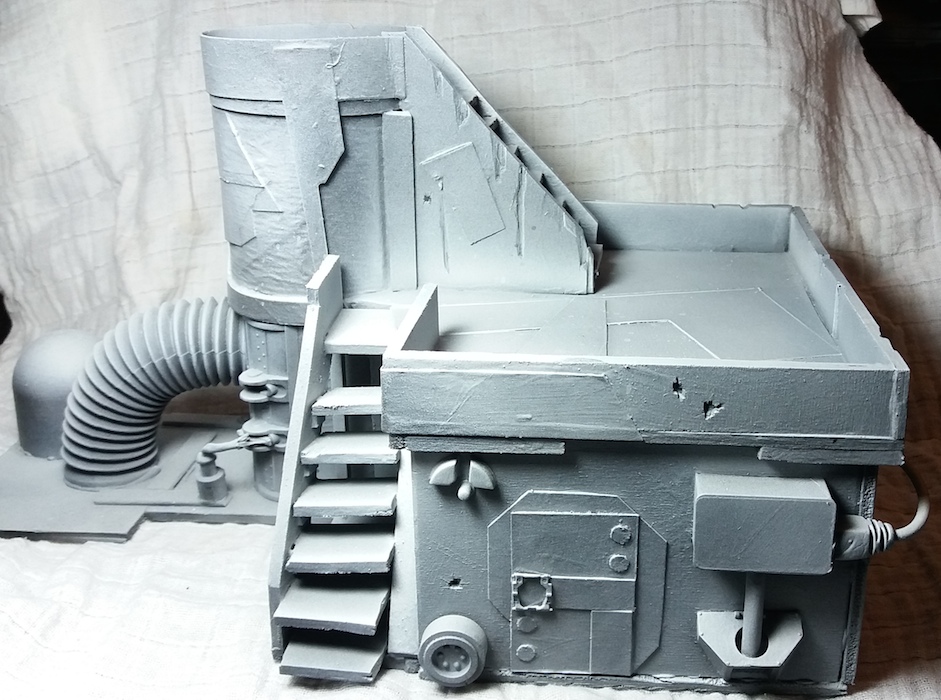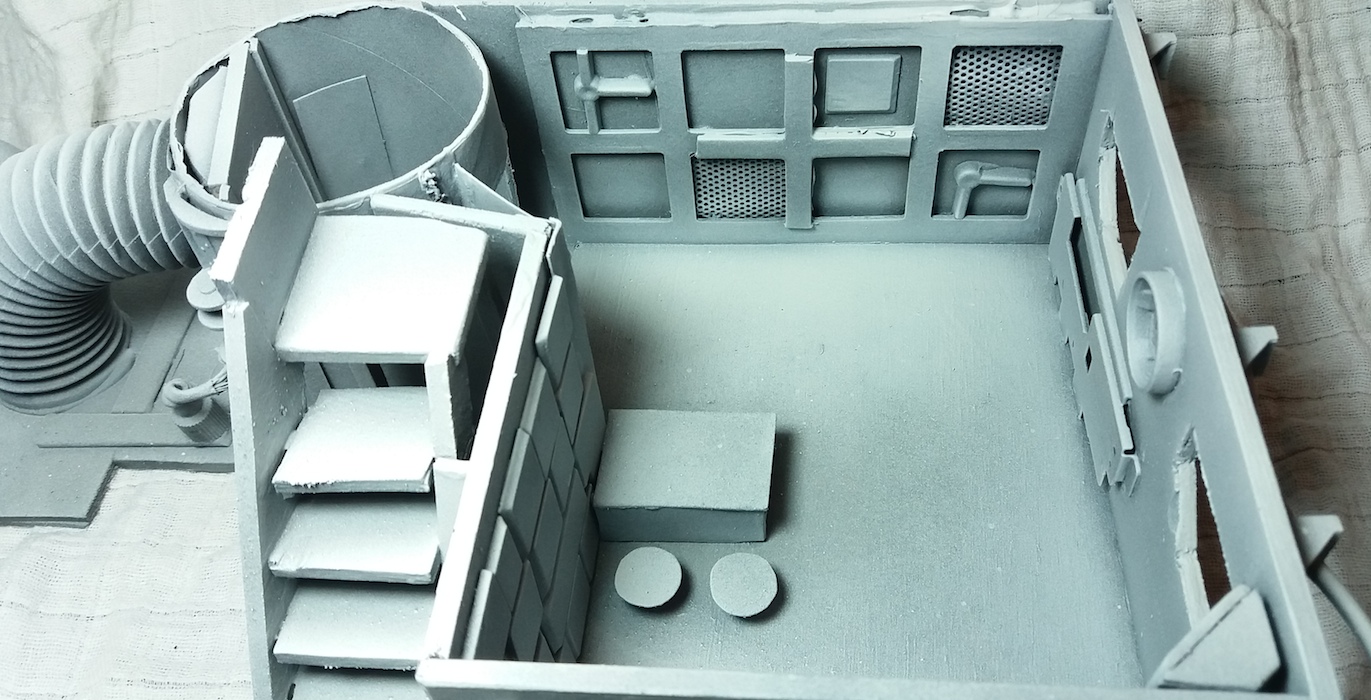 But that's not all, as I went for a whole city street with different appartments, all able to be played and can be reached by the minis.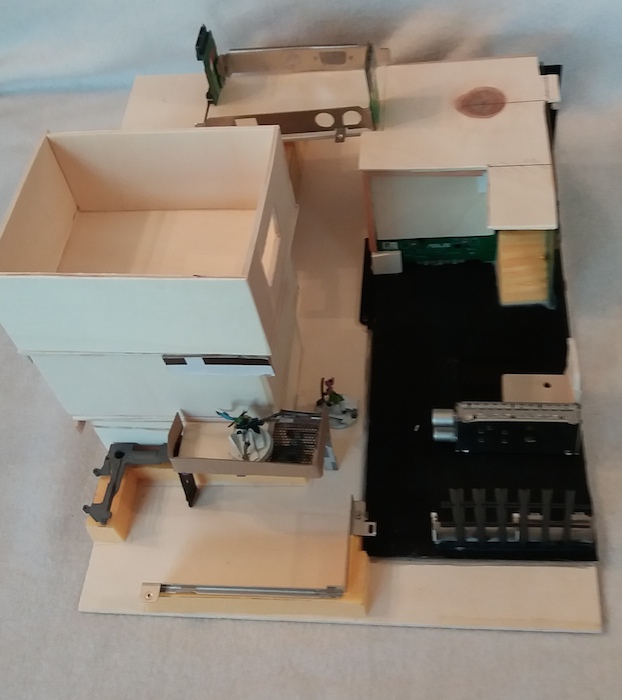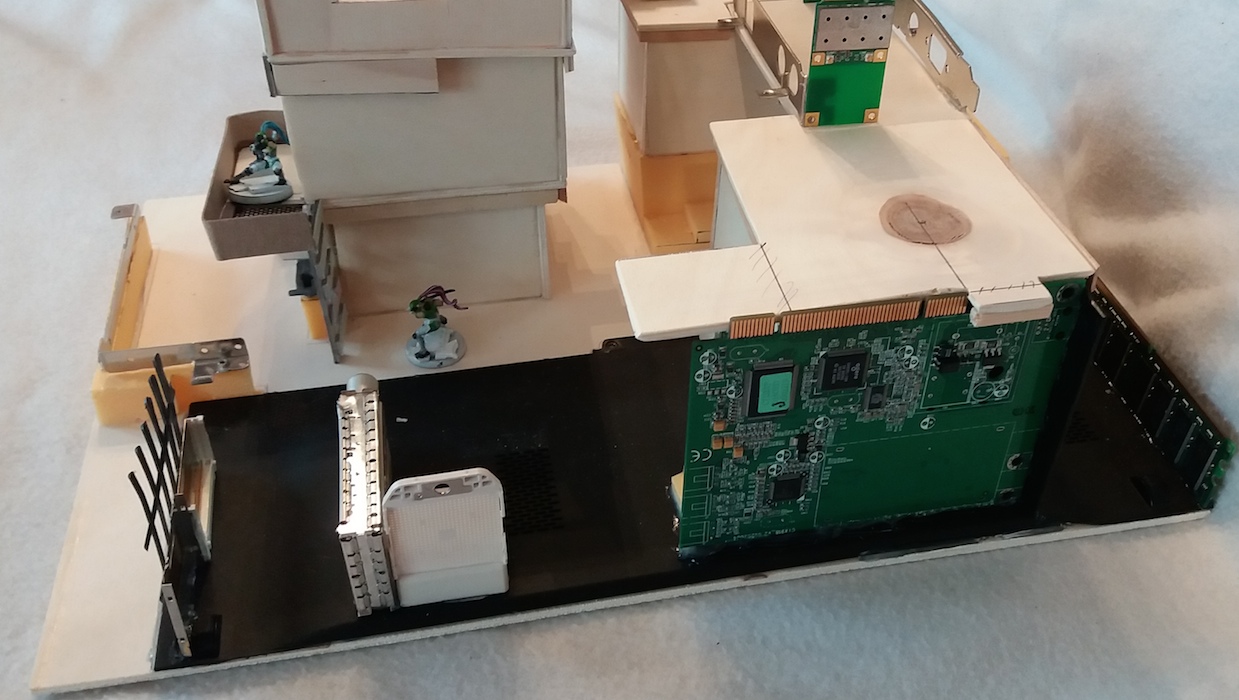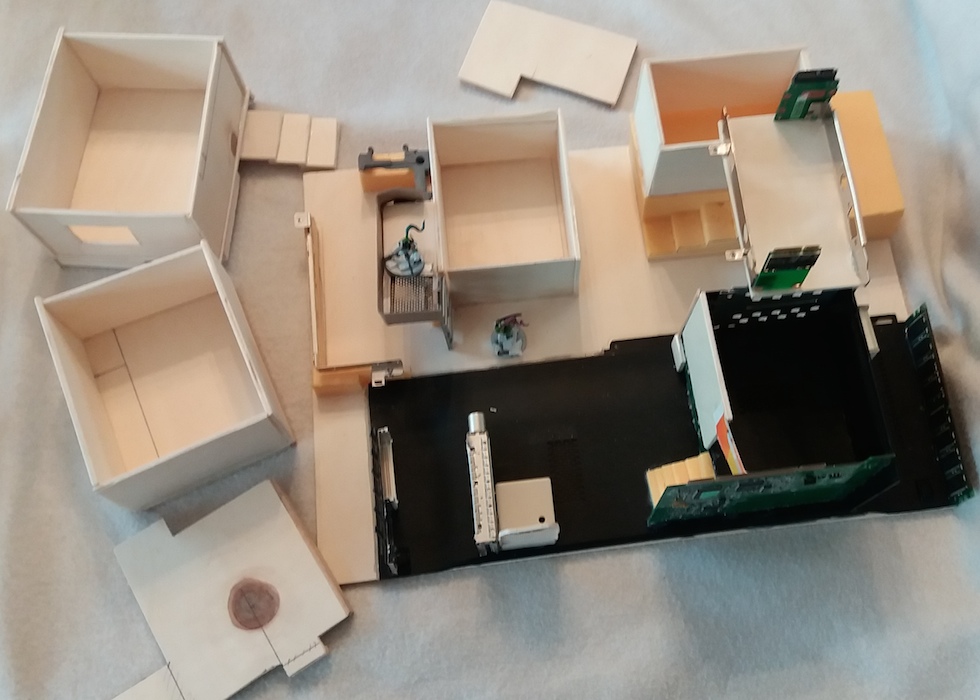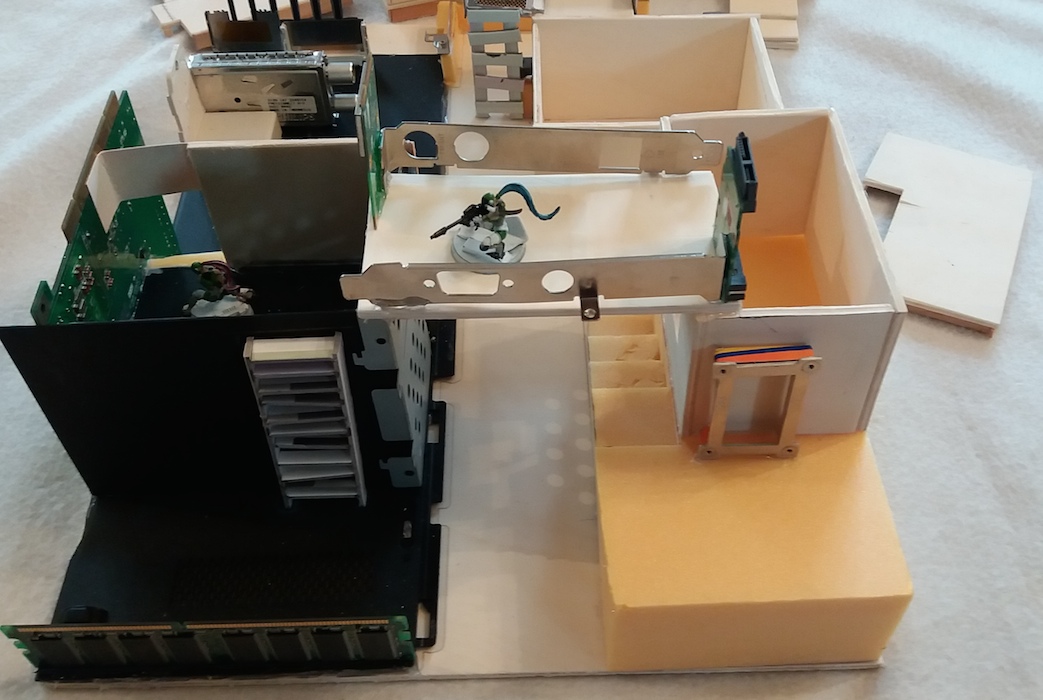 I also went for some industrial terrain, but the spraying was bad, so I had to redo it. The colour sprinkled and dropped, so it was quite nasty.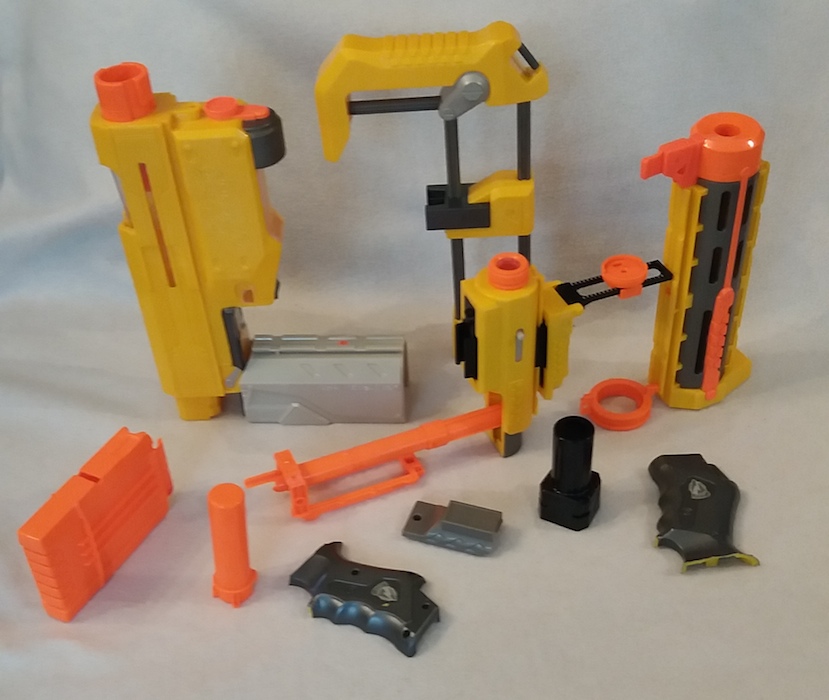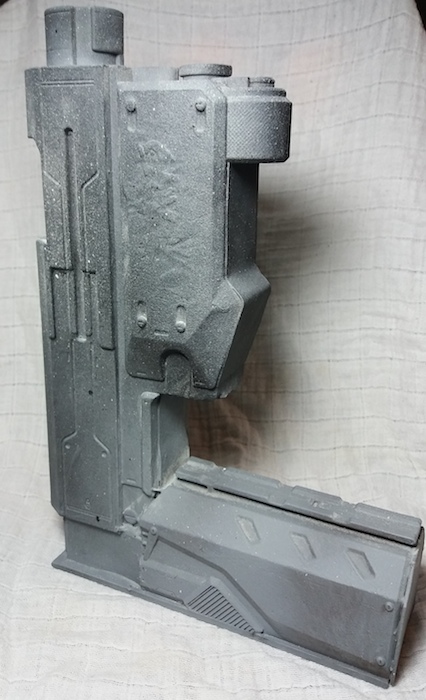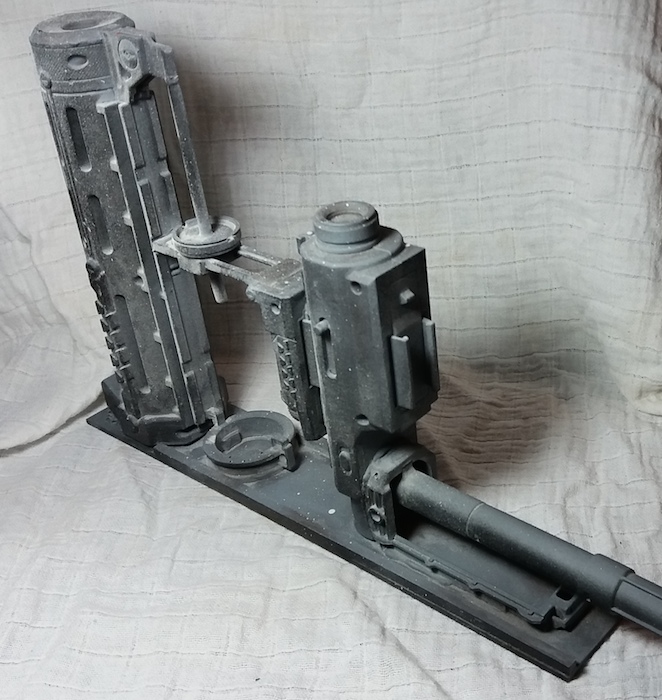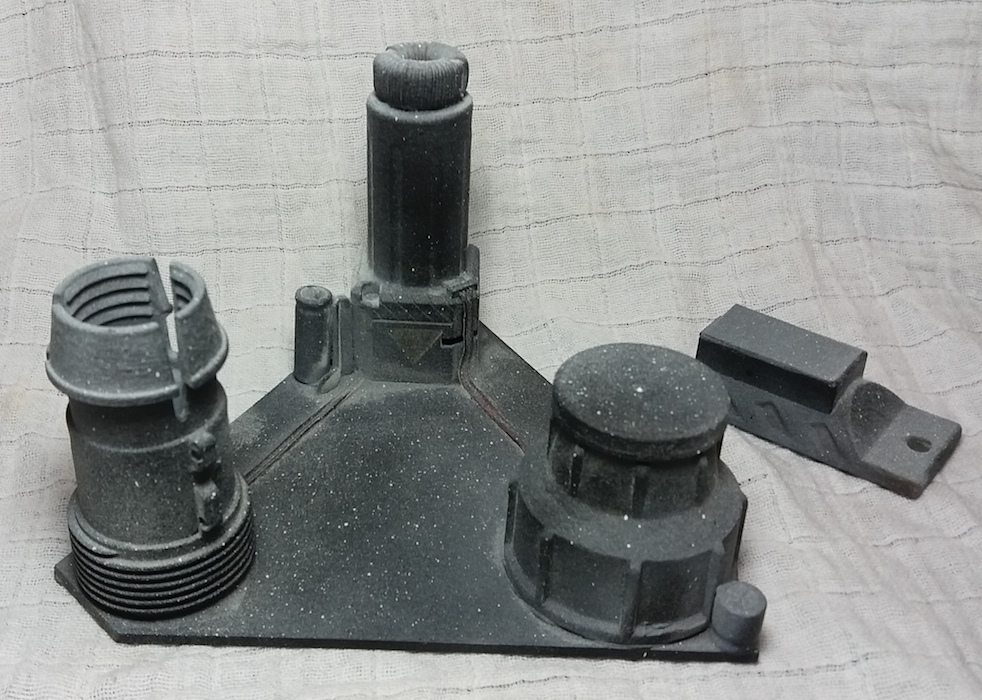 I also went for an appartment building in a shabbyer part of the city. This is made of toolboxes or -containers that can be stapled on top of each other. On the top of the building, there is a red light and on the left side a billboard can be added via magnet.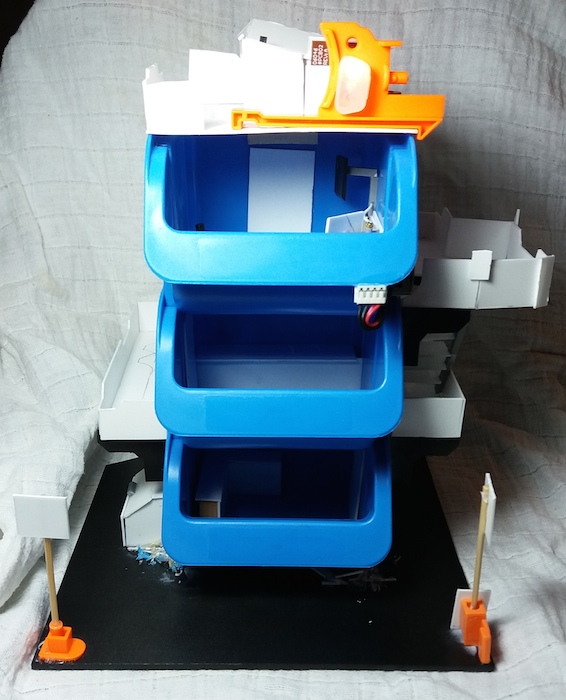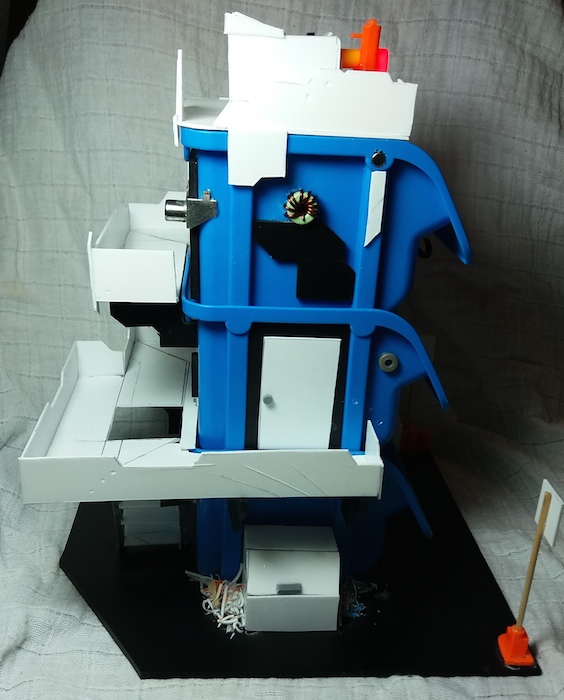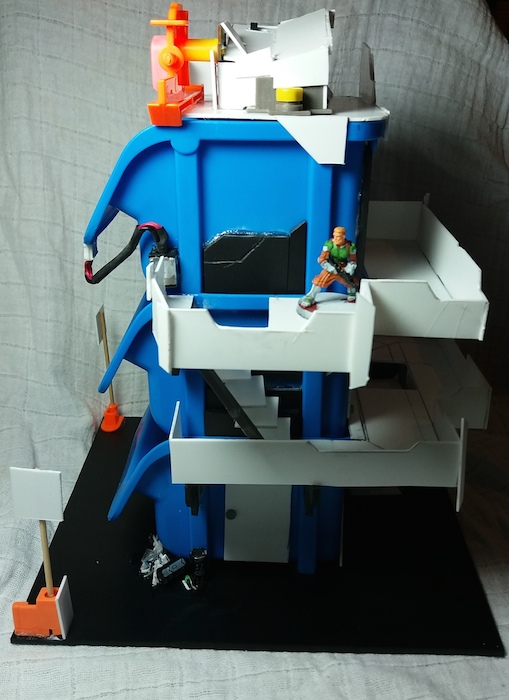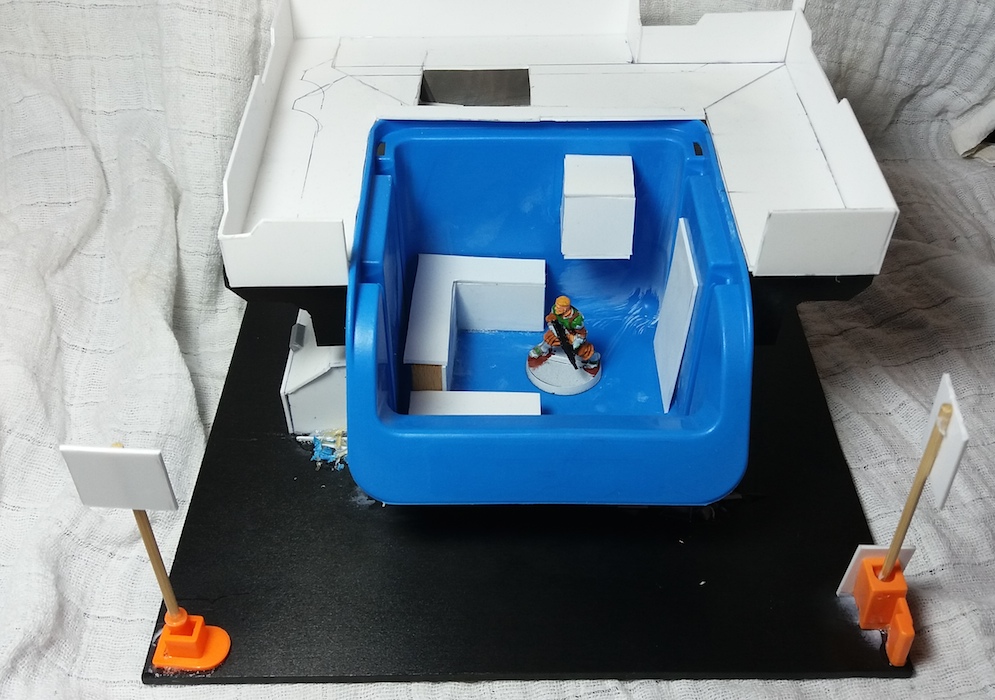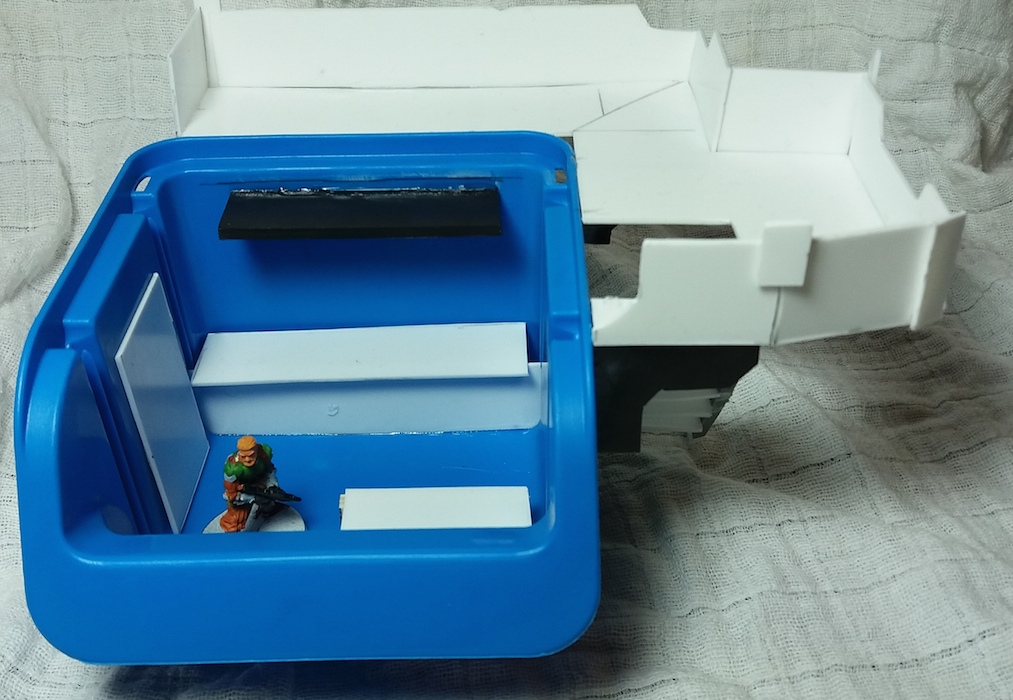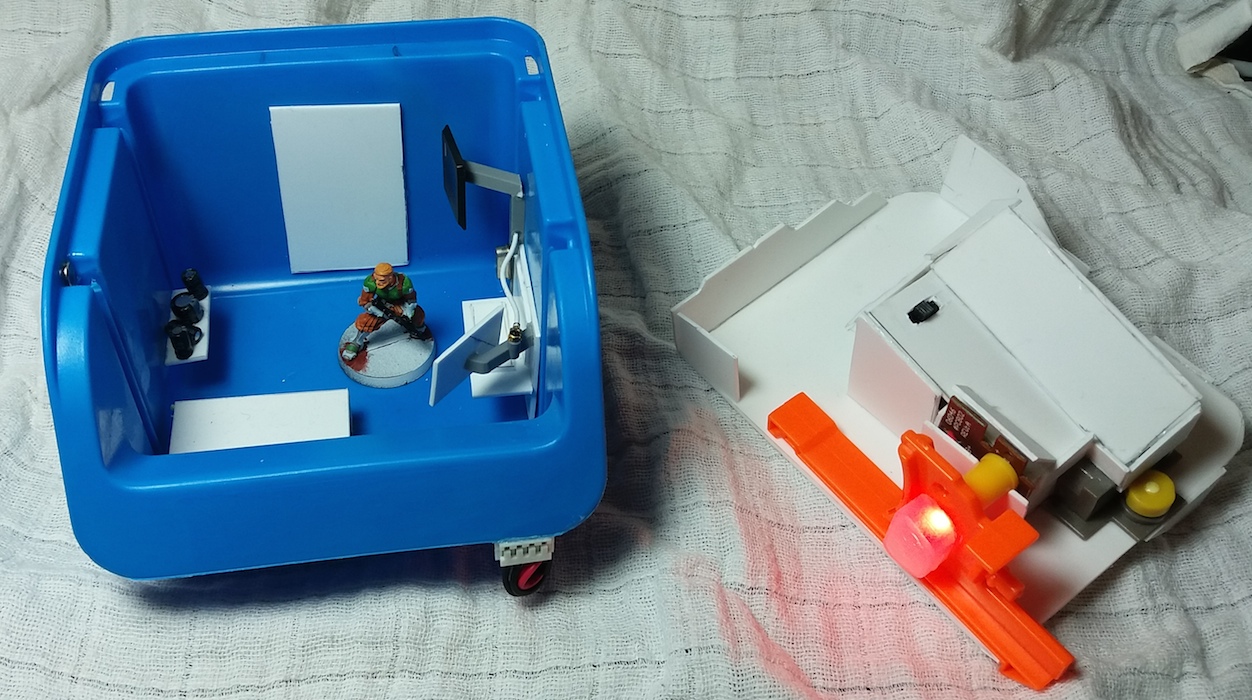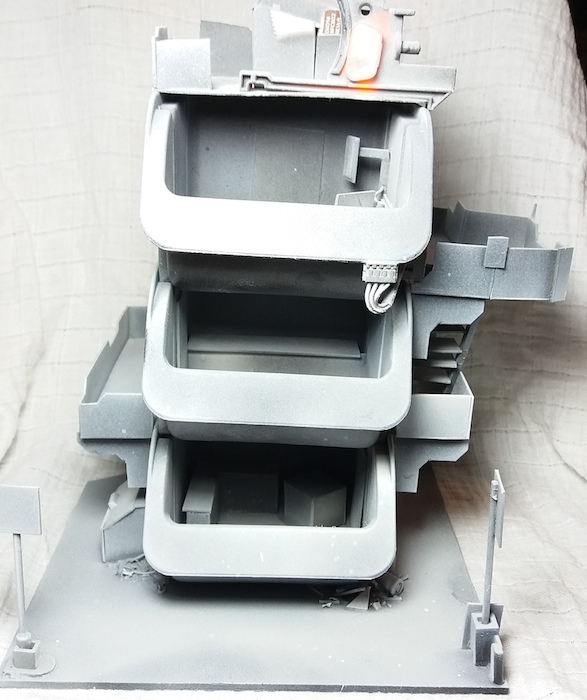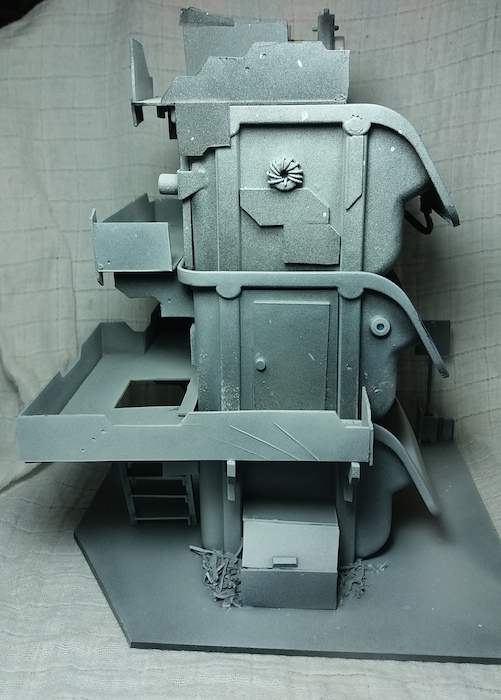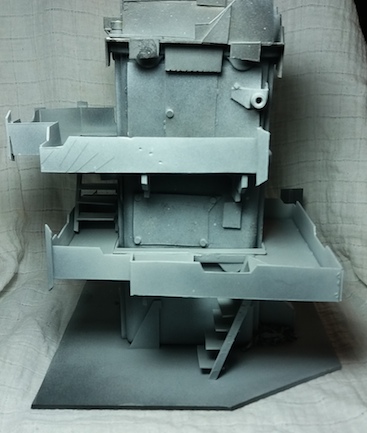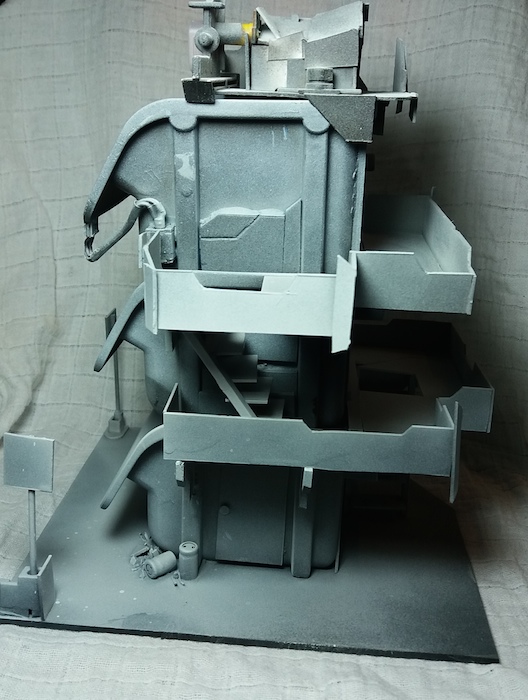 I also have material for a little zen garten with buddha statues (which are rubbers, actually).
But as I will again only play with fully painted miniatures, a game report could take while.

So, can you guys tell me some important stuff about the game, what I really need to be reminded of, ehat supplements are important, stuff like this?